Beautiful Nails by L & R Cosmetics from Italy
Galaxy Educator and Distributor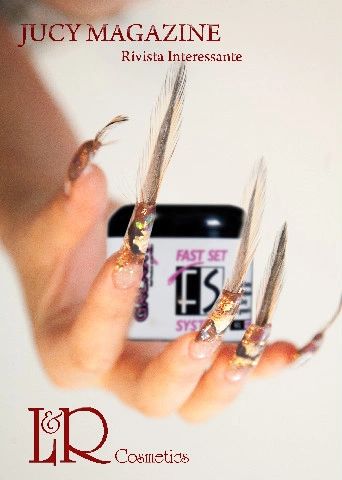 Beautiful Nails by Sharon from Australia
Hi this sharon from australia just sending through some nail art pics.
I have just completed these for my nail art book I keep to show people.
I used either one system, colourific or shimmering glass.
I luv all of them so easy to work with colours are beautiful and the top coats are magnificent.
I will be ordering more in the near future.
Keep up the good work.
You have a beautiful product.
thanks sharon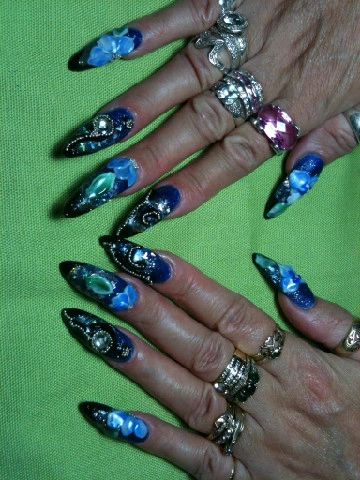 Beautiful Nails by L & R Cosmetics from Italy
Galaxy Educator and Distributor
Beautiful Nails by Jayne from USA
Galaxy International Educator and Distributor

Black nails were sculpted with very black and twinkle, and thin overlay of clear acrylic.


Galaxy Nails on L & R Magazine Italy
Beautiful Nails from Greece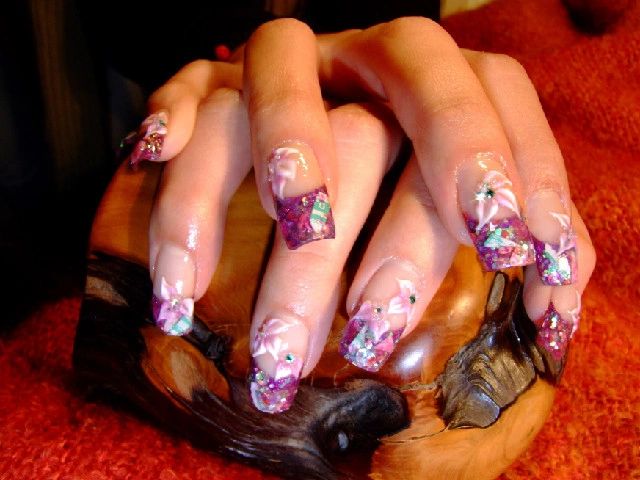 Beautiful Nails by Jayne from USA
Galaxy International Educator and Distributor


Red nails were done on stealth tips, hearts were applied with clear acrylic and surrounded with very red colorific. The nail plate was applied with think pink one system and thin overlay of clear acrylic.

















Beautiful Nails by L & R Cosmetics from Italy
Galaxy Educator and Distributor







Beautiful Nails By Hester of Galaxy Nagels NL from The Netherlands
Galaxy Educator and Distributor






Beautiful Nails By Charlotte of Galaxy Studio from Norway
Galaxy Educator and Distributor





















Beautiful Nails by Sharon from Australia
Just thought I would enclose a new picture of my nails.
I tried a set of edge nails for the first time.
I used "One Nail" barely pink, black colourific, cover pink, and a pink powder I added of my own.
The art I used was gems, lace and pink mylar flakes as well as pink small metal beads.
Hope You like them as much as I had fun creating them.
Thank sharon




Beautiful Nails by L & R Cosmetics from Italy