TOP SELLING TOP COATS
LIQUID GLASS AND SMUDGE ME NOT
800.229.6245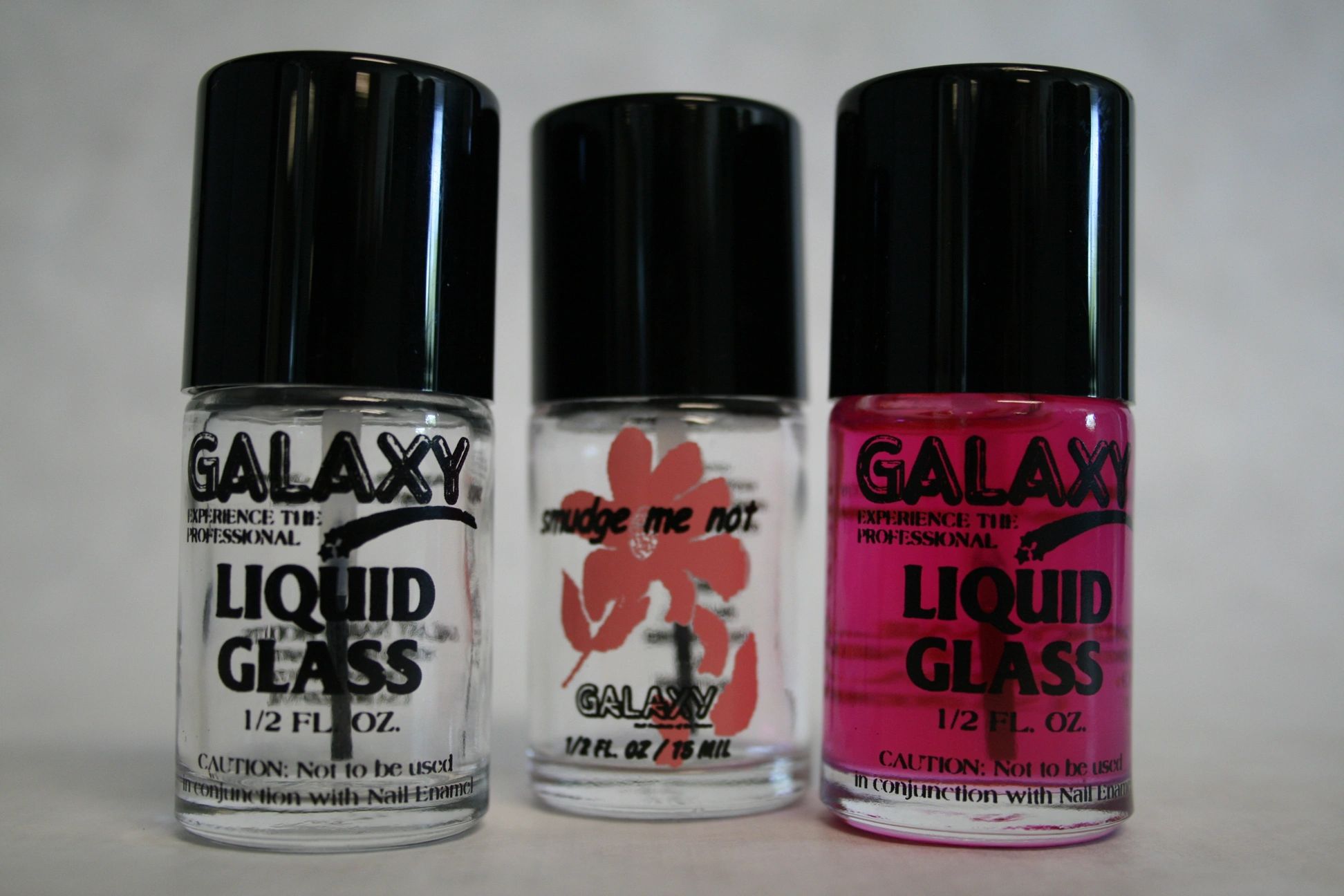 The secret to superior workmanship is using the right product. Liquid Glass UV Top Coat protects and reduces damage from light penetration, stops yellowing, dries instantly and leaves a glass-like finish. Liquid Glass is a plastic sealer designed to be used over un-polished pink and white acrylic nails. To remove Liquid Glass simply buff it off. Use Liquid Glass UV Top Coat Blush for a mild rosy pink appearance and the clear for a glass-like finish.
Price: $8.00 1/2 oz Liquid Glass Clear
Price: $8.00 1/2 oz Liquid Glass Blush
Smudge Me Not - a product of it's characteristics is it's own namesake, is a clear top coat and will not YELLOW. Use over polish for a quick dry that goes completely through the nail color and will never yellow! Smudge Me Not dries in under 3 minutes and can be used over "Liquid Glass" for a flawless finish. It prevents the sticky finish caused by sunscreens, hair products, perfumes and other elements. Smudge Me Not is the perfect sealer for the polished French Manicure! Have your polished customers out in a jiffy! The ultimate top coat!
Price: $7.00 1/2 oz Smudge Me Not